Adams County
Association for Home and Community Education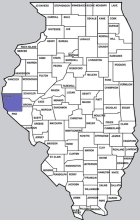 About Us:

Established in 1918 the HCE organization has been thriving in Adams County and we will be celebrating our 100th Anniversary all year. Over the years lessons and interests have changed but our purpose of Home and Community Education is to disseminate information about topics that are interesting and vital to modern day women and families. Members participate in many community projects. In addition, social and "just for fun" activities are held and enjoyed by both members and guests. Guests are always welcome at our monthly unit, book club and/or quilt club meetings.
Our current membership is 148, and divided between 10 units, 1 mailbox unit and three special interest groups (HCE Book Club, HCE Quilt League and HCE Card Club).
Membership dues are $15.00 a year for an active member. Come join us!
ACHCE Contacts are: Nancy Aden; gvaden@adams.net (217) 696-2585 or
Heather Ator; heatherator@hotmail.com (217) 224-1163.
2017-2018 Adams County HCE Board Members:
President
(Co-Chairs)
Heather Ator
Judy Milfs
1st Vice President
(Co-Chairs)
Sandy McKelvie (Lessons)
Ginny Miller (Lessons)
2nd Vice President
Nancy Aden (Membership)
Secretary
Mary Ann Peter
Treasurer
Edna Flesner
Cultural Enhancement
Susan Sprague
Family & Community Issues/
Scholarship
Heather Ator
Public Relations
Leslie Geschwandner
Volunteer Hours
(Co-Chairs)
Pat Lawber
Nadine Preston
Subject Matter
Judy Milfs
Ways & Means
Mary Voorhis
Acorn Editor
Linda Chezem
North District Director
Bonnie Peters
South District Director
Joyce Welsh
East District Director
Barb Higley
West District Director
Pat Vaughn
Units and Meeting Times are:
Beverly/Liberty
4th Tuesday
1:30 p.m.
Burton/Plainville Day
2nd Tuesday
1:00 p.m.
Camp Point Extension
2nd Thursday
3:00 p.m.
Chatton
4th Thursday
1:30 p.m.
GEM
3rd Monday
1:00 p.m.
Mailbox
Paloma
1st Monday
7:00 p.m.
Quincy Tumbleweeds
2nd Monday
7:00 p.m.
3:00 p.m. "Winter"
Quinsippi
1st Tuesday
6:30 p.m.
Sunshine Girls
2nd Thursday
11:00 a.m.
Unity Nite
3rd Monday
1:00 p.m.
Special Interest Groups:
Quilt League
2nd Wednesday of the month
(Farm Bureau Basement)
9:00 a.m.
HCE Book Club
3rd Wednesday of the month
11:00 a.m.
(*) Apr 18, 2018
"The Nightingale"
by Kristin Hannah
11:00 a.m.
(*) May 16, 2018
"Jayber Crow"
by Wendell Barry
11:00 a.m.
* Discussions at:
Cheryl Loatsch Studio
Sunrise Bakery & Cafe'
334 South 48th St., Quincy, IL
Lessons for Living 2017-2018: (Open to the Public)
Held in the Farm Bureau Basement
330 S. 36th Street; Quincy, IL. 62301
Mar 20, 2018
Creating a NO Waste Kitchen; 6:00-7:00 p.m.
(to be presented at the April 2018 Meeting)
Apr 17, 2018
Native Plants/Native Insects and Other Environment; 10:00-11:00 a.m.
(to be presented at the May 2018 Meeting)
Cultural Enrichment Events for 2017-2018:
Held in the Farm Bureau Basement; 330 S. 36th Street; Quincy, IL. 62301
Other Activities for 2018:

*2018*
ACHCE - CELEBRATE 100 YEAR ANNIVERSARY!
Apr 24, 2018
Adam's County HCE 55th Annual Meeting/Dinner; 6:00 p.m.
St. Brigid Church; 706 N. Main; Liberty, IL
(doors open at 5:15 p.m.)
May 30, 2018
Countywide Annual Salad Luncheon; 11:30 a.m.
Farm Bureau Basement

ACORN Newsletter/Announcement Library