How to Join
How to Join?
Contact the District Director listed below for your county or ask your University of Illinois Extension County office for the name and telephone number of the County HCE or HEA Membership Officer. He or she can put you in contact with the Unit closest to where you live and give you a membership form.

Locate your county on the colored map. Click on the matching color link for contact information.

If your county is in White, you are welcome to join a unit in a nearby county in color. We hope that you will find something of interest for you or your family.

If you have any questions, call or e-mail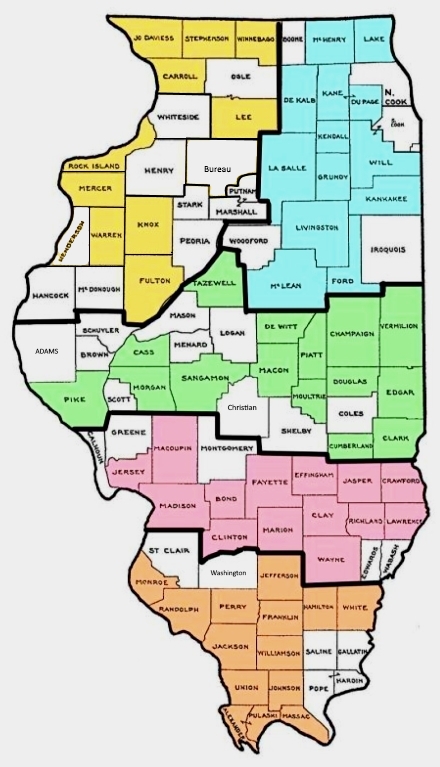 DISTRICT 1 - Counties in Yellow
Becky Thomas District Director
DISTRICT 2 - Counties in Blue
Rita Overacker District Director
DISTRICT 3 - Counties in Green
Karen Cahill District Director
DISTRICT 4 - Counties in Pink
Donna Richards District Director
DISTRICT 5 - Counties in Orange
Carol Harms District Director
Counties in White do not belong to IAHCE.

If you have free time on your hands and would like to volunteer, plus have a fun time doing it, don't hesitate. Make a call now!