Lake County
Association for Home and Community Education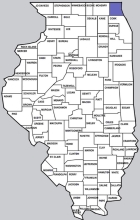 About Us:
LCAHCE (Lake County Association of Home and Community Education) was founded in 1932 and is presently composed of 110 members in six Units, Mail Box and Men Supporting HCE. We support HCE by being lifelong learners, supporting our community by volunteering, and stay current with the important issues of the day by participating in the programs and lessons presented each year.

Board Members/Other Responsibilities
| | | |
| --- | --- | --- |
| | President: | Angela Hicks |
| | First Vice President: | Betty Werke/Public Information, CVH |
| | Second Vice President: | Carmella Marshall |
| | Secretary: | Candace Keegan/Newsletter Editor |
| | Treasurer: | Sandy Henke |
| | Cultural Enrichment Director: | Pat Weitzmann |
| | International Director: | Margaret Hilliard/ Ways & Means |
| | Family & Community Issues Director: | Ann Drevalas |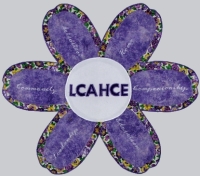 Programming & Lessons
Lake County HCE offers a variety of lessons.
Many are developed by the University of Illinois Extension and we enlist local experts/presenters for other lessons.

Examples are:
I'm Positive, I'm Aging
Modern Food Trends
Migrating Birds That Visit Lake County
Cast Iron Cooking
Food & Drug Interactions
What's New In The Kitchen
Safety In Today's World
Medical Identity Theft (2020)
Uses for Citrus Peel (2020)
Fixings & Nibbles For The Holiday Season (2020)
( just to name a few )
Annual Events
Cultural Enrichment Day is normally held in October where a program, lunch and Heritage Arts Contest for members is held. Programming themes vary from year to year.

International Day is normally held in November. The Country of Study changes each year. We celebrate and embrace the country yearlong study of the country's culture, government, food, etc. We celebrate and embrace the country through presentations and tasting their cuisine.
Contact for Membership
If you live in the Lake County, Illinois area and would like to join us, contact
Angela Hicks, President at (847) 516-1529, or E-Mail, angelashicks@yahoo.com