Scholarship Information
IAHCE Scholarship Application for Students
Full scholarships of $500 each up to ten (10) scholarships awarded yearly if funds are available. The applicant must be a member in good standing or an immediate family member, child or grandchild, niece or nephew of such member of a county HCE/HEA for a minimum of three years. Recipient of an IAHCE Scholarship must be a current resident of Illinois regardless of whether they attend a school in Illinois..

Click here for: IAHCE Scholarship Information

Congratulations to the 2021 Scholarship winners. This year all the applicants were excellent which made it extremely difficult to choose winners. We wish to congratulate and recognize the following students! Good luck as you begin the 2021-2022 school year.
Jacob Paul Dalen is from Manhattan in Will County (District #1). He attended the University of Illinois at Urbana-Champaign the past three years, majoring in animal sciences with the goal of getting admitted to the veterinary school and becoming a wildlife/zoo veterinarian. Jacob graduated as valedictorian at Peotone High School in May, 2018. He was involved in SkillsUSA, math club, scholastic bowl, and band and chorus. Jacob also earned the rank of Eagle Scout. At the U of I, Jacob has been active in several campus organizations and has volunteered at the UIUC Wildlife Medical Clinic, Wildlife Ambassadors Program, and the S.H.A.R.E. Horse Rescue. Jacob is the son of Delores Kratzenberg, a member of Will County HCE.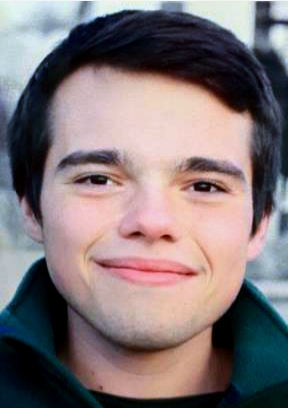 Jennifer Alexis Bingham is from Griggsville in Pike County, (District #3). She plans to attend the University of Illinois in Urbana and major in Human Development and Family Studies to become an occupational therapist or a clinical psychologist. Jennifer, an honor student, has been president of the student council, cheerleader captain, played volleyball, and worked with Team IMPAT (school organization that focuses on community service). Jennifer, as a Pike CEO member, met with business owners to gain insight. She is starting a Swedish Bakery business this spring. She has been an active 4-H member and worked with the 4-H Federation. She has participated in numerous church activities such as missions, Bible school, and camps along with multiple community activities.
Jennifer's grandmother, Carolyn Myers, has been an HCE member for 57 years!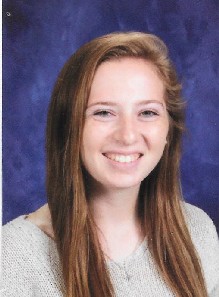 Austin Jay McCann is from Columbia in Randolph County, (District #6). He plans to attend the University of Missouri at Columbia to major in Business Administration, Finance and Banking to become an entrepreneur in real estate/land developer. Austin, an honor student, and Illinois State Scholar, has played baseball, participated in cross country, and was a member of the marching band. Church activities include youth group, and Vacation Bible School as a crew leader. He has participated in numerous community activities as well as worked as a cook/server, lifeguard, and umpire! His most outstanding accomplishment is his scouting career. He earned his Eagle Scout rank after he held a fundraiser, coordinated with the City of Columbia, and then completed the painting of the band stand in Metter Park. Austin's grandmother, Dorothy Papenberg, has been an HCE member for 58 years!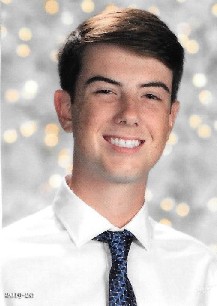 Mallory Quinn Mick is from Gillespie in Macoupin County, (District #4). She plans to attend Southern Illinois University at Edwardsville to major in Biology/Pre-Optometry to become an optometrist. Mallory, a Silver Medallion winner, Illinois State Scholar, and Phi Theta Kapa Honor Society Member, has earned many other academic honors and awards. School activities include Cheerleading Captain, Student Council, Miners Preparing and Caring for Teen Driving Club, homecoming court, choir, Big Brothers-Big Sisters, and numerous other activities. Mallory's community activities include blood drives, church activities, and multiple other events. Her work experience includes being a dance coach, pet sitting, babysitting, a photography model, and campaigning for Andy Manar. Mallory is a niece of Cindy DeBoard who has been an HCE member for 20 years!