Past Newsletters
Download past newsletters by clicking on any of the links below. They open automatically after a period of time depending on your Internet service providers speed and the newsletters file size. Please have patience.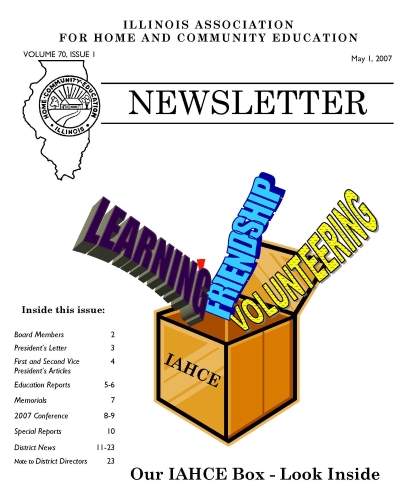 ROLLIN' on the RIVER with IAHCE
Come Together - Walk with IAHCE
IAHCE's - Garden of Volunteers
Inviting you to a Circus Extravaganza!
Unmasking the Possibilities with IAHCE
Happy Birthday President Lincoln and IAHCE
Have a Cup of Tea with IAHCE